Dr. Moslem Foundation is serving for mankind since 1980. Projects are to build Mosque, Old Heritage, Save the Children, Help the Poor, Adopting Orphans etc. Donate for Homeless & Helpless People. Itís not only treatment, we do care also. Help Dr. Moslem Foundation (DMF) to build international standard "Medical College & Hospital" in Bangladesh. Help us to prevent die without treatment of helpless poor people. We'll be happy to have your valuable suggestion to improve DMF.
Dr. Moslem Foundation provides following services:
1. Free Health Care & Treatment
2. Tree Plantation Program
3. Save the Children
4. Religious Activities
5. Building & Helping Mosque
6. Shelter & Food Facility for Olders
7. Housing for Homeless
8. Building & Helping Madrasha
9. Free Education
10. Arranging Variou us Awareness Program
11. Social Development
12. Human Rights
13. Relief Program for Natural Disaster
Contact Info: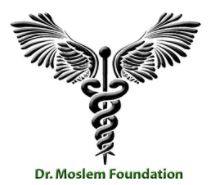 Address: Goalmari Bazaar, Goalmari, Daudkandi, Comilla, Bangladesh.
Phone: +88 01914161931
E-mail: moslemfoundation@gmail.com
Website : www.stareongroup.com/foundation.html
Published Date: 05/08/2014
Related Sites: