Pan Pacific Sonargaon Dhaka
Pan Pacific Sonargaon Dhaka is an international standard 5 Star Hotel in Dhaka. The Hotel is an affiliate part of Pan Pacific Hotels and Resorts Group. Pan Pacific Sonargaon Hotel is close to many important areas of Dhaka City, mainly Baridhara, Diplomatic Zone, Gulshan, Motijheel Commercial Area, Parliament House and Prime Minister's Office. It is 18 kilometers away from Hazrat Shahjalal International Airport, the Prime Airport of Bangladesh. From this exciting location anyone can take pleasure of many historical and observable locations and attractions of Dhaka City.
Pan Pacific Sonargaon Dhaka holds 277 rooms and suites of which some are designed with the ancient Sonargaon tradition and rest of rooms and suites are well-designed with aristocratic module. Besides, it also has meeting rooms, and special events rooms. Pan Pacific Sonargaon Dhaka has splendid name and fame for providing all standard facilities to its guests.
The facilities and services provided within the Pan Pacific Sonargaon Hotel are: small meeting facilities, airlines & travel agencies, renowned banks, golf course bookings, private tours and more. Moreover, it accepts all major credit cards including American Express, Diners, JCB, MasterCard and Visa. The Hotel also keeps restaurants and bars, swimming pool, health club, shopping mall and more.
Contact Info: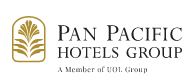 Pan Pacific Sonargaon Dhaka:
107 Kazi Nazrul Islam Avenue
Dhaka 1215, Bangladesh
Tel :+880 2-9128008
Toll Free Reservation:
International toll-free numbers here
Fax:+880 2 913 8184
Email of General Manager: ejmacewan@panpacific.com
Website: www.panpacific.com/Dhaka/Overview.html
Published Date: 06/02/02014
Related Sites: