Chattogram Samity Dhaka (CSD) (in English Chittagong Association Dhaka) is one of the oldest non-political and non-communal social organizations of the prestigious Chittagonians in Dhaka. The headquarters of Chattogram Samity is located at Chattogram Bhaban in Dhaka. It has some overseas branches in New York, Qatar, Sidney, London, Dubai etc. The Organization was established in 1912 based in Kolkata, named as 'Chittagong Muslim Chattra Samity'. It was upsized and renamed as the 'Chattagram Muslim Chattra and Jana Samity' in 1938. After the partition of India, the Samity was shifted to Dhaka in 1947. Afterwards, it was again renamed as 'Chattagram Samity-Dhaka' in 1963 which is still prevail.
The motto of Chattagram Samity is "Chittagong's development is inevitable for national prosperity". The Organization deals with various significant issues related to Chittagong and its people. Every year, it offers awards to the prestigious Chittagonians who have outstanding contribution in various fields including social service, politics, education, science & technology, culture, sports, literature, journalism etc.
Currently, the Samity offers membership in three categories - life, patron and honorary members. It has three committees - Executive committee, Advisory committee and Trustee Board; they carry out all the programs and different activities of CSD. At present, the President of Chattagram Samity - Dhaka is Mrs. Laila Siddiqui, former MP of Bangladesh.
Contact Info: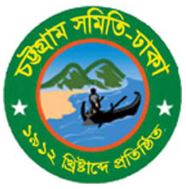 Chattagram Samity-Dhaka
Chattagram Bhaban, 32, Topkahana Road,
Dhaka - 1000
Phone: 9554794, 9568954
Fax: 9568954
E-mail: ctgsamitydhaka@yahoo.com, ctgsamitydhaka@gmail.com
Website: www.ctgsamitydhaka.org
Published Date: 08/07/2014
Related Sites: