BD Group comprises of a number of companies in Bangladesh; drives from following businesses - Food & Beverage, Seafood, Vegetable, Frozen Food, Packaging, Fisheries, Real Estate, and more. It was founded in 1969. Today, BD Group is a well-known conglomerate in Bangladesh. Its produced products exported in the USA, UK, Italy, UAE, KSA, and Australia.
BD Group comprises of following companies:
* BD Foods Limited - produces food & beverage, biscuits, sauces, aromatic rice, chuips, jems, jelly, mustard oil etc. The company's Chairman is Mr Tafhim Al Azmi.
* Heritage Enterprise - involved in exporting business; exports verity of products of Bangladesh in different countries by air and sea freight.
* BD Properties Limited - involved in real estate and accommodation business.
* BD Seafood Limited - exporting varieties of fresh water fish with processing and packaging in different parts of the world.
* Sabjiana Limited - exporting organic vegetables of Bangladesh in different countries.
* Mughal Snacks Limited - it produces verity of frozen edible/cooked Indian snacks.
* BD Packaging Limited - manufacturing different types of cartons, boxes, foil pouches, etc.
Contact Info: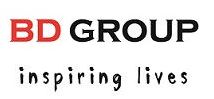 BD GROUP:
Taher Tower (8th floor)
10 Gulshan North Avenue, Gulshan-2
Dhaka 1212, Bangladesh
Phone: +88 02 9849422
Fax: +88 02 9863360
Email: info@bdgroup.net
Facebook Page: www.facebook.com/bdgroupglobal
Published Date: 13/05/2020
Related Sites: